Team Osgoode Law
Submitted by Andrew on 16 December, 2013 - 16:13
Team Osgoode is Nina Mazze and Michael Capitano from Osgoode Hall Law School at York University, in Toronto, Ontario (Click here to Google Map it). We are grateful to Saxe Law Office for sponsoring Team Osgoode.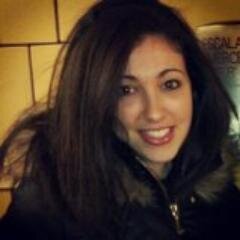 Nina Mazze (@NinaMazze) - "Second year law student at Osgoode Hall. Background in biology and environmental sciences. Co-chair of Osgoode's Environmental Law Society."

Michael Capitano (@michaelcapitano) - "Second year law student, Osgoode Hall. Legal interests include corporate social responsibility, corporate governance, and environmental law."
Team Osgoode is representing the Yukon Chamber of Mines. The Yukon Chamber of Mines was an intervenor in the cases below, and supports the Yukon government's positions. The Chamber of Mines will emphasize the challenges that consulting the Ross River Dena Council will pose for the mining industry.
[Update - February 21 - Click here to read Team Osgoode's factum - a description of the legal submissions that they will be making on behalf of the Yukon Chamber of Mines in the Twitter Moot 2014].
Support Team Osgoode
If you're on Twitter, click here to tweet your support for Nina and Michael and the #twtmoot team from Osgoode Hall Law School.
Post your good wishes for the team from Osgoode in the comments below.
If you're glad to see students from York University participated in the Twitter Moot, take a moment to make a donation to support the event so that we can hold these for years to come.