Team Lakehead Law
Submitted by Andrew on 16 December, 2013 - 16:51
Team Lakehead Law is Elysia Petrone and Ayoub Ansari from Canada's newest law school - Lakehead Faculty of Law at Lakehead University, in Thunder Bay, Ontario (Click here to Google Map it).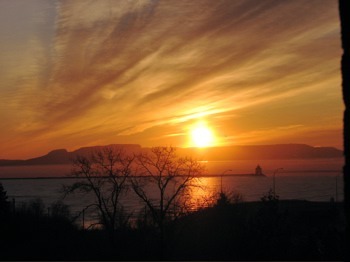 Elysia Petrone (@elysiapetrone) - "L1 anti-pipeline-northerner passionate about climate justice, aboriginal rights, fossil fuel divestment, playing hockey and trying #twtmoot."
Ayoub Ansari (@AyoubAnsari) - "1L passionate about A2J. Focus of my law school is similar to what the #twtmoot is about. A social justice activist addicted social media."
Team Lakehead Law will represent the Province of British Columbia, an intervenor in the appeal. The Province of British Columbia will be intervening in support of the Yukon government, but with an aim to reducing the impact of any appeal decision on its own mining and other resource extraction laws.
[Update - February 21 - Click here to read Team Lakehead Law's factum - a description of the legal submissions that it will be making on behalf of the Province of British Columbia in the Twitter Moot 2014].
Support Team Lakehead Law
If you're on Twitter, click here to tweet your support for Elysia and Ayoub and the #twtmoot team from Lakehead Law School.
Post your good wishes for the team from Lakehead Law in the comments below.
If you're glad to see students from Lakehead University participated in the Twitter Moot, take a moment to make a donation to support the event so that we can hold these for years to come.